There are a number of best practices for creating engaging and useful customer content, but some of the key things to keep in mind include:

Make sure your content is relevant to your audience. Write about topics that are important to them, and make sure you use credible sources when reporting on news or events.
Use images and video to captivate your readers and make them want more. Use graphics, infographics, and videos to break up text into digestible pieces that they can easily understand.
Create user profiles (known as "personas") so you know exactly how different types of customers behave. This will help you create content that is both informative and interesting for each segment of your target audience.
- Be patient; users may take some time to warm up to new content formats, so don't be discouraged if the initial reactions are negative.Stick with it; over time, they may start enjoying the new format more than the old one!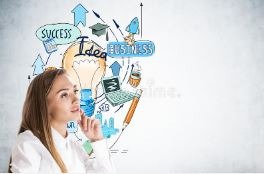 Moreover, make sure to track user engagement and satisfaction ratings so you can keep tweaking your content strategy as needed. Ultimately, the most important thing to remember is that content is one of the key ways you can distinguish yourself from your competition and build a loyal customer base.
While these are some general tips, it is important to tailor them specifically to the needs of your business. For example, if you operate a website that sells products, make sure to focus on product information and features rather than topical stories about current events.
Likewise, if you provide customer service support, focus on solving users' problems and providing helpful advice instead of celebrity gossip or funny videos. No matter what type of business you're in, taking the time to create compelling content is a surefire way to stay top of mind with your target audience and drive more traffic.
Images source:
https://www.hushly.com/blog/6-types-of-engaging-website-content-every-b2b-needs/

https://thumbs.dreamstime.com/z/side-view-attractive-businesswoman-formal-wear-dreaming-ab-new-business-ideas-colorful-lightbulb-brain-sketch-226546482.jpg