Video marketing is one of the most effective ways to connect with your customers and promote your product or service. It can be used to create short, powerful videos that capture people's attention and engage them emotionally. Plus, video marketing allows you to reach a large audience quickly and cheaply without having to spend a lot of money on advertising campaigns.
There are several different types of video marketing that you can use, including:
Traditional Video Marketing:
This type of marketing involves creating long-form promotional videos that promote your brand or product in an informative way. They can be made for internal use (to let employees know about new products or services) or for external use (to get potential customers interested).
E-Commerce Videos:
These videos feature users trying out the product or signing up for a trial version. They are designed to get people excited about buying something online and help generate leads through email subscriptions and clickthrough's from YouTube ads.
Videos for Social Media Advertising:
These videos are used to promote and sell features of your brand's social media pages (such as Facebook Ads) or websites (such as Pinterest). They can be seen both with and without ads in the video frame and generate engagement from viewers who interact with them.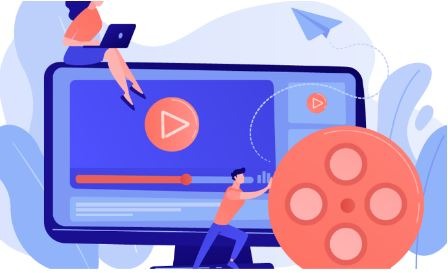 Product Demo Videos:
These videos show how to use a product or service in real life and can be used to promote products before they're released (to generate excitement and anticipation) or after they've been launched (to encourage customers to buy them).
These videos show customers' problems and answers and can generate leads by helping people who contact you with questions about your product.
The best way to create successful video marketing is by using a content strategy that fits your audience and goals. You'll need to think about what type of video you want to make and how you'll release it. Some of the most common video marketing techniques are ecommerce videos, social media advertising videos, product demos, and customer service videos.
Image sources:
https://miro.medium.com/max/1000/1*JkipB7geCZV4kQY-T8PORg.png
https://encrypted-tbn0.gstatic.com/images?q=tbn:ANd9GcRifMZBO8uu2y4LrsNVJYhKFuSpgPeQ9irrjjMbulU4oxeKKxXhCvOSZZU1o4XrujG6OOM&usqp=CAU