Video marketing is one of the most effective ways to reach and engage your audience. It can help you promote your brand, product, or service in a way that is both engaging and memorable. In this beginner's guide, we'll walk you through the basics of video marketing and show you how to put together an effective strategy for using videos as part of your overall marketing strategy.
1) Planning: Before you start shooting any videos, it is important to have a clear idea of what you want them to accomplish. What are your goals for the video?
Are you hoping to drive traffic to your website or capture leads from potential customers? Once you know these things, it will be much easier to create content that suits those goals.
2) Choosing Your Subject Matter: Next, decide which aspects of your business or product would make great candidates for video promotion. Do some research on which topics are typically well-covered by video marketers and see if there are any specific ideas or topics that interest you specifically.
If not, consider popular industry trends (such as growth hacking or customer retention strategies) and how they might fit into YOUR plan within YOUR business or product universe! Don't forget-always keep things fresh by filming new footage every now and then!
3) Planning Your Shooting Schedule: Now comes the tricky part-actually planning out how YOUR going to film all those great videos! Make sure everything, from location scouting to camera equipment choices, is accounted for in your schedule. Once everything is locked down, it will be much easier to get great footage without having to stress out about tiny details!
4) Post-Production: Now that all your hard work has come together and you've finally got those beautiful videos recorded, the fun part begins-editing them!
This might seem like a daunting task at first, but if you take some basic steps—such as using proper lighting and audio settings—it can actually be relatively easy. Just make sure you factor in time for optimizing each video for SEO purposes (more on that later--promise!) and you're good to go!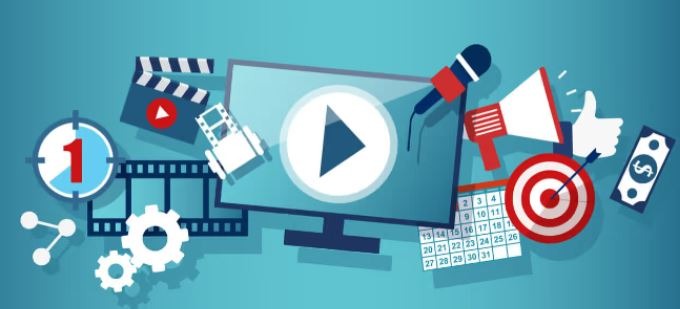 Image sources:
https://www.cyberlink.com/prog/learning-center/html/8075/PDR19-YouTube-56_Video_Marketing/img/beginners-guide-to-video-marketing.jpg
https://www.dacast.com/static/c7aec443ac663b5601cbad8fe03010e7/165e2/Video-Marketing-Strategy.avif