Would you like your home or office extra clean without harsh chemicals to upset your indoor air quality?
Most Reliable Sanitization & Pressure Washing Provider in Orlando!
We're proud to have been trusted to clean the homes of Orlando for 25 years. In addition to fully sanitizing homes and offices, we provide professional pressure washing services for Boats, Cars, and Houses.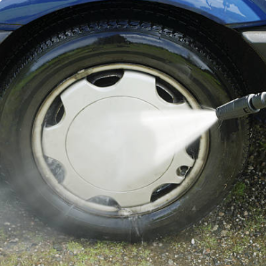 For Your Furniture and More
We recognize that every home has unique needs. You will have an expert who can provide a superior result for any and ALL surfaces in your home. Even upholstery!
Now, you can relax in a clean living space without sacrificing your valuable time.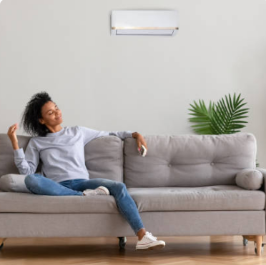 Thorough and Reliable Residential & Commercial Cleaning
Whether you are looking to have a home or office treated, you've come to the right place! This is the best way to have a greater work environment free of pathogens and a more relaxing place to come home to after work.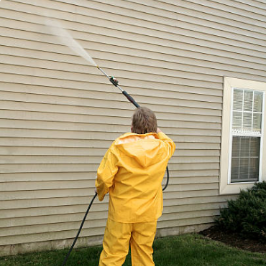 We Offer full service
Sanitization & Pressure Washing Treatments
Regular or On-Demand Cleaning To Meet Your Home's Needs

Safe On Surfaces
Kills 99.999% of food-borne bacteria including: E. Coli, Salmonella, and Listeria in less than 60 seconds. No other products are needed with our team on the job.

Odor Eliminator
Ends malodors caused by smoke, trash, septic systems, and more. Contains no masking agents or fragrances and is highly effective at neutralizing urine and fecal odors.

Mold & Mildew Killer
Kills and prevents spores with up to 7 months of residual effects. This is perfect for people who suffer from respiratory conditions, or who use an oxygen tank.

Subdivision Specials

We are partnered with HOA's! Take advantage of the specials that we offer to sub-divisions, housing complexes and neighborhoods.

Professional Machinery
We are equipped with top-of-the-line pressure washer and surface cleaner. This is how we are able to provide top-of-the-line service.
Soft Pressure Roof Cleaning
We can clean your entire roof with our soft pressure service. This can help bring back the original beauty from when it was new.
50% OFF


2 HOURS OF SANITIZING OR PRESSURE WASHING SERVICE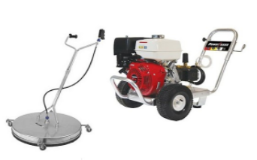 How You Will Benefit From This Cutting-Edge Service

Regular or On-Demand Cleaning To Meet Your Home's Needs

Regular Cleaning
Our treatments can be scheduled on a weekly, bi-weekly or monthly basis to sanitize exactly what you need, according to your direction.

Deep Cleaning
Sometimes a standard cleaning just isn't enough. With a deep treatment we'll address the lingering issues in your home.

Move-in/out Service

Feel at home in your new space from the first moment. And leave your apartment in perfect shape for the new tenant.

Party Cleanup

Odors can linger the day after a big party. Beer, fried foods and more..These things can make your house smell awful.

Kitchens
Is your daily counter wipedown not cutting it? We'll get into the cracks to keep your kitchen sparkling and sanitized.

Bathrooms
Don't waste time spraying tiles and mirros. We'll disinfect your critical surfaces and leave your fixtures with a mirror-shine.
Powerful Machines
To Gently Clean
Moving is stressful enough. Arriving at your new apartment to find a less-than-spotless bathroom adds an avoidable headache.

Our move-in services make sure that your new home is free from pathogens that could make you, your family and pets sick.

Sometimes it is the things your eyes cannot see, that are the most dangerous. Our revolutionary service is proven to clean beyond the surface while leaving you with complete peace of mind. The first time and every time. On the other hand, we can also clean up your old apartment, or house, to make sure you get your full deposit back!
Customized Service Plans:
We will help you design a cleaning program and schedule that meets your needs and budget. Our team of cleaners is well-trained and professional. We'll always treat your house like the valuable investment that it is. Call us for a quote. We're looking forward to checking house cleaning off of your to-do list!
Are You Still Sanitizing
The Old Fashioned Way?
You might be masking odors in the air without eliminating the causes. You might also be inhaling toxic, carcinogenic fumes, which may also get on your skin. Our proprietary machine will make you want to toss away all of your expensive chemical products. You can save money and kill viruses and other pathogens that live on the surfaces you are touching all the time.
Absolutely

NO

Harsh Chemicals

!
That is why our customer say this: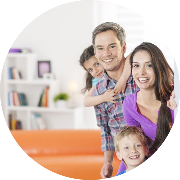 MENDEZ FAMILY
This is the perfect service at a time when Covid-19 doesn't seem to be slowing down. Plus this company does not use TOXIC chemicals. My elderly parents, our pets, our kids.. we are all safe and our home is cleaner than ever.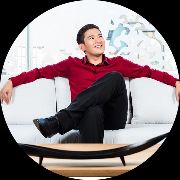 JASON P.
My home is super clean and even after a cooking spicy food,
the odor is gone.
Frequently Asked Questions
How much will it cost to clean my home?
The cleaning cost varies by the size of your home. If you give us a call we'd be glad to talk to you about your specific needs. Call us or book a time on our calendar to get an estimate.
Do I need to do anything before you arrive?
In order to be most effective in the allotted time, it's best if you can straighten up as much as possible. That way, we can really focus on sanitizing. Picking up clothes, kids' toys, and placing your pets in a different room would help.
Are you bonded
and insured?
Absolutely. Your professional provider is fully trained and bonded. Our liability insurance includes 3rd party coverage that protects you and your property. Just contact us if you would like more details.
Let Us Do Your

Dirty Work

!
Call Us During Our Convenient Hours